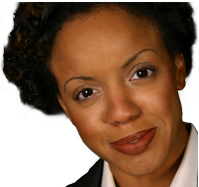 Please CALL 311 to register complaints against smoke-free establishments that are not complying with the Chicago Clean Indoor Air Ordinance.
Establishments that are in violation of the smoke-free ordinance will be fined $100 for the first offense and subsequent fines of as much as $2,500. Individuals who are smoking in prohibited areas will be fined $100.
The Chicago Department of Public Health (CDPH) is primarily responsible for enforcing the ordinance, but the Chicago Police Department also has the authority to write tickets to businesses and individuals who violate the ordinance.
When and where is smoking being prohibited?
As of January 16, 2006, smoking is prohibited in:
All enclosed workplaces;
All restaurants without a bar area;
All restaurant areas more than 15 feet from the bar counter;
Within 15 feet of the entrance to enclosed public places;
As of July 1, 2008, smoking will also be prohibited in:
All Restaurants, including Restaurants with Bar Areas; and
All Bars and Taverns.
Even some Chicago apartments and condos are turning into smoke free, so smokers are at risk of becoming marginalised everywhere in Chicago soon.You would need to research to find ones not participating.
There are numerous ways in order to help cut down or even quit smoking, such as nicotine pills and patches. these can be obtained at your nearest Pharmacist or can be bought online.
Now is a great time to encourage your friends and family to quit smoking, following the tips below can help:
Try using the nicotince patch, nicotine gum or the nicotine inhaler
Visit the doctor for FDA approved quit smoking drugs and medications or consult with a pharmacist.
Cold turkey is not as tough as it seems
Remember, it's downhill and gets easier after 2 days, you can do it!
Drink plenty of water, nicotine withdrawal dehydrates you
Find a 'quit smoking' partner, it's easier if you have someone else do it with you
Join a quit smoking support group
Change your diet, eating a healthy diet makes it easier to quit smoking
For the lastest information and new developments in the treatment of cancer visit Apacure.