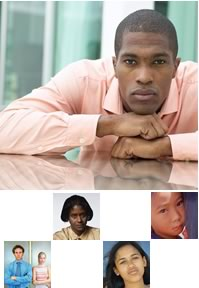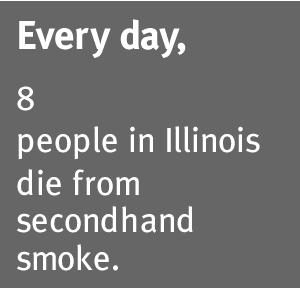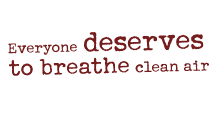 Congratulations to the Smoke-Free Chicago supporters and coalition members.
On Wednesday, the Chicago City Council agreed to ban smoking in all bars and restaurants over the next two and half years. This historic vote will mark the end of an era of smoke-filled bars and restaurants in Chicago.
Thank you to all the volunteers and supporters of Smoke-Free Chicago who helped persuade the City Council to vote and pass the clean indoor air ordinance with thousands of phone calls, letters and emails. Your resolve and collective voice was indeed powerful. You made a difference.
We also would like to thank every Alderman that voted for the ordinance, especially Alderman Ed Smith, for his unflappable leadership.
When this effort began, some people said it couldn't be done. That was then and this is now. On December 7th, the Chicago City council proved them wrong and turned a dream into a reality by passing the smoke-free ordinance.
Today we celebrate our success. While we applaud the nature of the ordinance, we also pause to express disappointment and concern that some workers will not enjoy smoke-free air until 2008.
Smoke-Free Chicago is just the beginning. Already we see communities across Illinois willing to take on secondhand smoke. For instance, Cook County is now considering passing a comprehensive clean indoor air law. With your support, we're compelled to go the distance – because saving lives is the right thing to do.

Thank the Aldermen and Mayor Daley
The Smoke-Free Chicago campaign needs to take one more action, call Aldermen Ed Smith, the members of the City Council and Mayor Daley to thank them for their leadership to pass the Clean Indoor Air Ordinance 2005.
We are here to help
Know that the American Cancer Society and stands ready to assist anyone – free of charge – who wants help in battling cancer or quitting smoking. If you or someone you love needs help call 800-ACS-2345, the Illinois Quitline at 866-QUIT-YES, or visit www.cancer.org.